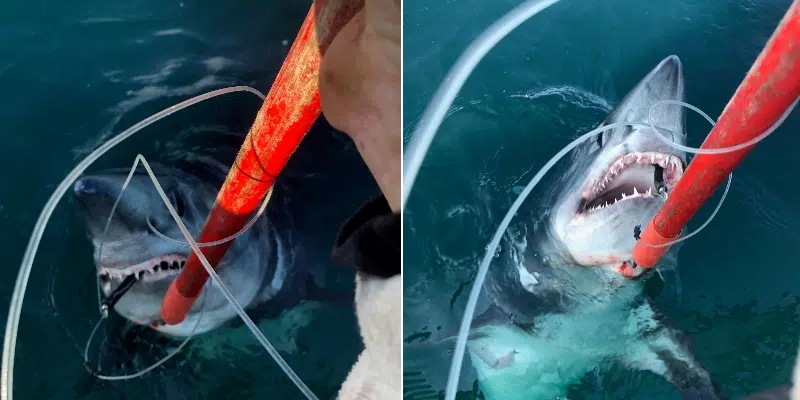 DFO asks recreational fishermen to track and report shark information
[ad_1]
As more people participate in the annual food fishery, shark encounters are becoming more and more common.
More than a few people were surprised to smell a tug on their line and instead of hauling a cod they came face to face with a shark.
Don't worry, says DFO research scientist Dr. Carolyn Miri. Most of the species that roam the local waters do not present a danger to humans. In fact, she says, the two species that participants in the seasonal food fishery are most likely to see – the blue shark and the porbeagle – are downright lazy.
They are called cod-eating sharks and they are opportunists, always looking for an easy meal. This is what makes them so visible to cod fishermen, and this is where, Miri says, they ask people to help them with a bit of citizen science.
Security says Miri first, but they ask people to take pictures if if possible write down the date, location and size and tweet them to @DFO_NL with the hashtag #NLsharks, or you can email him directly to [email protected] -mpo.gc.ca.
---
Related story
Jul 13, 2021 – Great white shark Helena stalks the coast of Newfoundland
---
[ad_2]