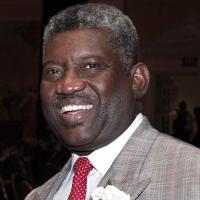 First Emmanuel Baptist Church pastor Charles Southall charged with money laundering | Courts
Charles Southall, the longtime pastor of First Emmanuel Baptist Church in New Orleans and Baton Rouge, was charged Thursday with money laundering after allegedly transferring $100,000 from a bank account to a bank account. personal investment, according to a press release from the US Attorney's Office.
The single-count charge was in a briefing document, which usually means an accused is cooperating with authorities.
The bill also says Southall, 64, will hand over an investment account worth $100,000 and a 2017 Mercedes coupe.
When contacted on Saturday, Southall posed questions to his attorney, Clarence Roby Jr., who did not respond to calls for comment.
The bill accuses Southall of transferring wire fraud proceeds from an unspecified bank account to an investment account in his name.
He is due in court for trial on October 5. The charge carries a sentence of up to 10 years in prison and a fine of $250,000.
Southall was chairman of the board of trustees that oversaw the Edgar P. Harney Spirit of Excellence Academy, a New Orleans charter school ordered closed by the Orleans Parish School Board largely due to school financial management issues.
Among the issues cited by school system officials were that school bank statements were sent to Southall's church on Carondelet Street and that Southall's Baton Rouge home address was used by the school as the address on forms submitted to the state agency that distributes school funding, according to a report by The Lens.
School board officials also noted that the school failed to remit required employee pension contributions and lacked proper documentation for credit card purchases, The Lens report noted.
Attorney's staff writer Drew Broach contributed to this report.