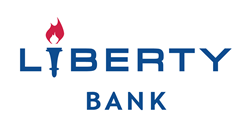 Liberty Bank chooses SavvyMoney as part of its digital transformation
"Liberty Bank's focus on digital transformation will be dramatically accelerated by utilizing SavvyMoney's pre-qualified offers engine which provides access to additional data, ultimately saving their customers more money, while implementing more targeted marketing campaigns." -JB Orecchia


PLEASANTON, CA (PRWEB)
July 19, 2022
SavvyMoney, the leading provider of access to credit scores and reports for financial institutions, announced a partnership with Liberty Bank of Middletown, Connecticut, a long-standing and respected financial institution that is at the forefront of the latest digital banking trends , offering innovative digital banking solutions and dynamic options to their customers.
Through this partnership, Liberty Bank offers unique features to its online and mobile users by offering a personalized credit score, supported by a more personalized overall user experience. SavvyMoney is a natural fit for Liberty Bank, a financial institution that sees its digital banking strategy as a top priority for its customers. With the SavvyMoney partnership, Liberty Bank now offers a more advanced solution to support the financial well-being of its customers through personalized offers, while offering additional savings with other banking products.
"We are delighted with our partnership with Liberty Bank. They have a reputation for selecting the most relevant cutting-edge technologies that benefit their customers," exclaimed JB Orecchia, President and CEO of SavvyMoney. "Their focus on digital transformation will be dramatically accelerated by using SavvyMoney's pre-qualified deals engine that provides access to additional data, ultimately saving their customers more money, while implementing more targeted marketing campaigns."
David Mitchell, EVP, GM & Chief Digital Officer of Liberty Bank, explained: "We are fully committed to introducing innovative products that benefit our customers and we have achieved this through partnerships like the one with SavvyMoney. Mitchell continued, "When considering strategic partnerships, we want to partner with a proven market leader with a measurable return on investment. It's very clear to me and our team that SavvyMoney is the leading provider of credit scoring and reporting solutions, and exactly the type of partner that will help us bring more value to our customers, while enabling us to to be a leading digital banking institution.
SavvyMoney and Liberty Bank are very excited about the value and new features they bring to their target audience. Liberty Bank customers will now have access to more personalized credit scores and reports, personalized offers and financial education resources, giving them a better understanding of their overall finances while providing them with the opportunity to make significant savings.
About SavvyMoney

SavvyMoney is an award-winning fintech company that works with over 850 financial institutions. SavvyMoney provides an integrated credit report and scoring solution directly into financial institutions' online and mobile banking services. Consumers get actionable advice on their credit score and report, as well as savings opportunities with pre-selected loan offers. SavvyMoney's pre-approved marketing technology also transforms the pre-qualified loan into a fully automated digital customer experience that speeds up the application process for consumers. SavvyMoney's analytics platform provides financial institutions with user credit score trends, market share analysis and targeted lending campaigns. For more information, visit http://www.savvymoney.com/http://www.savvymoney.com.
About Liberty Bank:

Established in 1825, Liberty Bank of Middletown, Connecticut is one of the nation's oldest and largest mutual banks. With over $7.4 billion in assets, Liberty Bank has 54 branches in Connecticut. As a full-service financial institution, Liberty offers personal and business banking, cash management, home loans, business loans, insurance and investment services. Named Top Workplace every year since 2012 and Forbes Best-In-State Bank in 2021 and 2022, Liberty maintains a longstanding commitment to superior customer service and unparalleled community involvement. Visit http://www.liberty-bank.com
Share the article on social networks or by e-mail: